« Miguel Serdoura, the new prince of the lute. »

Ernst Van Bek, Classiquenews.com, 2011, France
NEWS : documentary "l'âme du luth"
"L'âme du luth : Hopkinson Smith à Aix en Provence". Documentary with the participation of Miguel Yisrael.
---
about this movie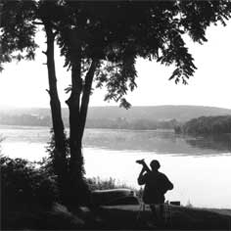 For several years Hopkinson Smith responds to the Early Music Workshop in Provence, an association that works to the influence of early music, to animate a three-day master classes in Aix en Provence.
This master-class is preceded by a concert in the intimate and refined athmosfere of the "Museum of Tapestries", decorated with precious tapestries from Bérain, perfectly suited to the repertoire he explores.
The courses themselves are held in one of the rooms of the Pavilion Vandôme, "madness" of the 17th century surrounded by beautiful French gardens.
Students of all nationalities come to follow the master's teaching, over nearly all plucked instruments: Renaissance and Baroque lute, theorbo, archlute, baroque and modern guitar, and even harp.
technical details
VHS - 52' - Color - French version - 2001
A documentary film written by Valerie Bedouk-Brotons and directed by Denis Caiozzi.
Watch Video